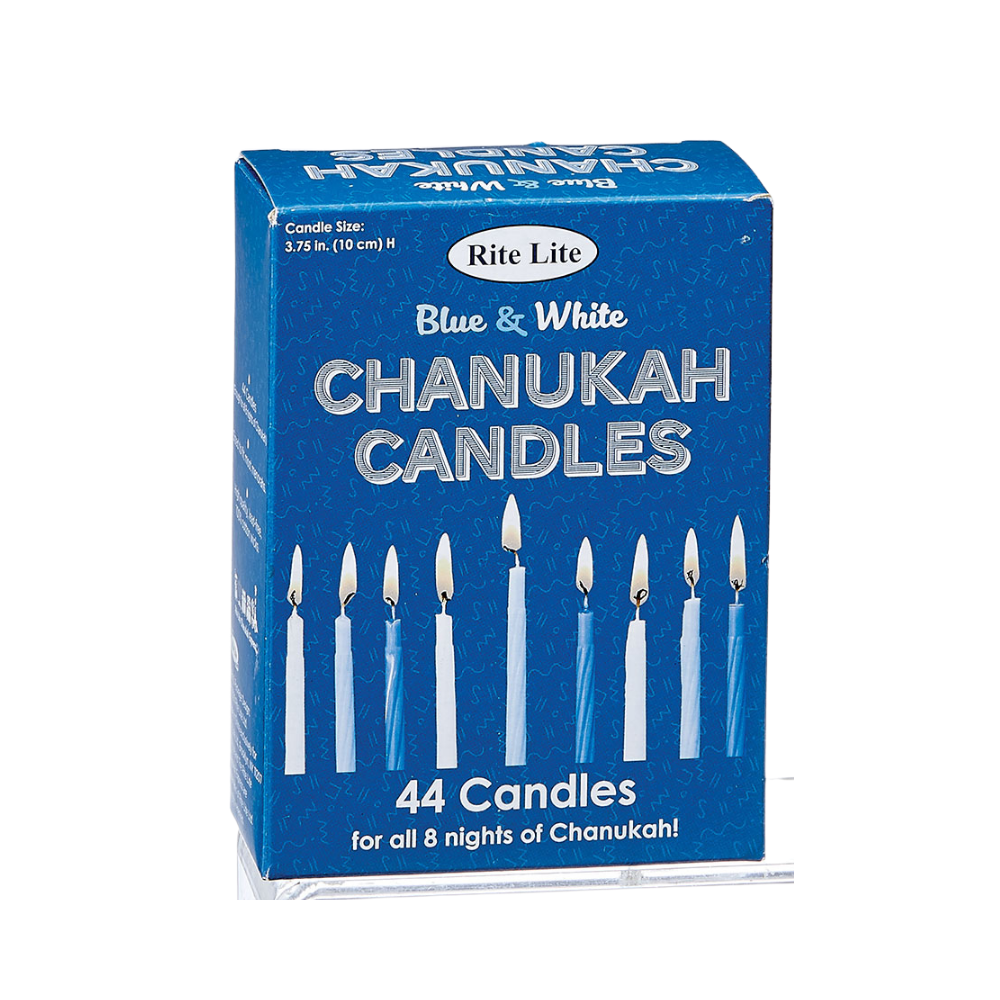 $9.95
$0.00
hanukah Candles - Blue/White
44 Blue & White candles for all 8 nights
Note: Wicks are lead free.
Trim wicks to ¼".
Place candles upright in candle holder.
Be sure candles are secure before lighting.
Always use a non-flammable menorah on a non- flammable surface.
CAUTION! Never leave burning candles unattended.
Note: Placing lit candles near a draft or too close to each other may cause dripping.