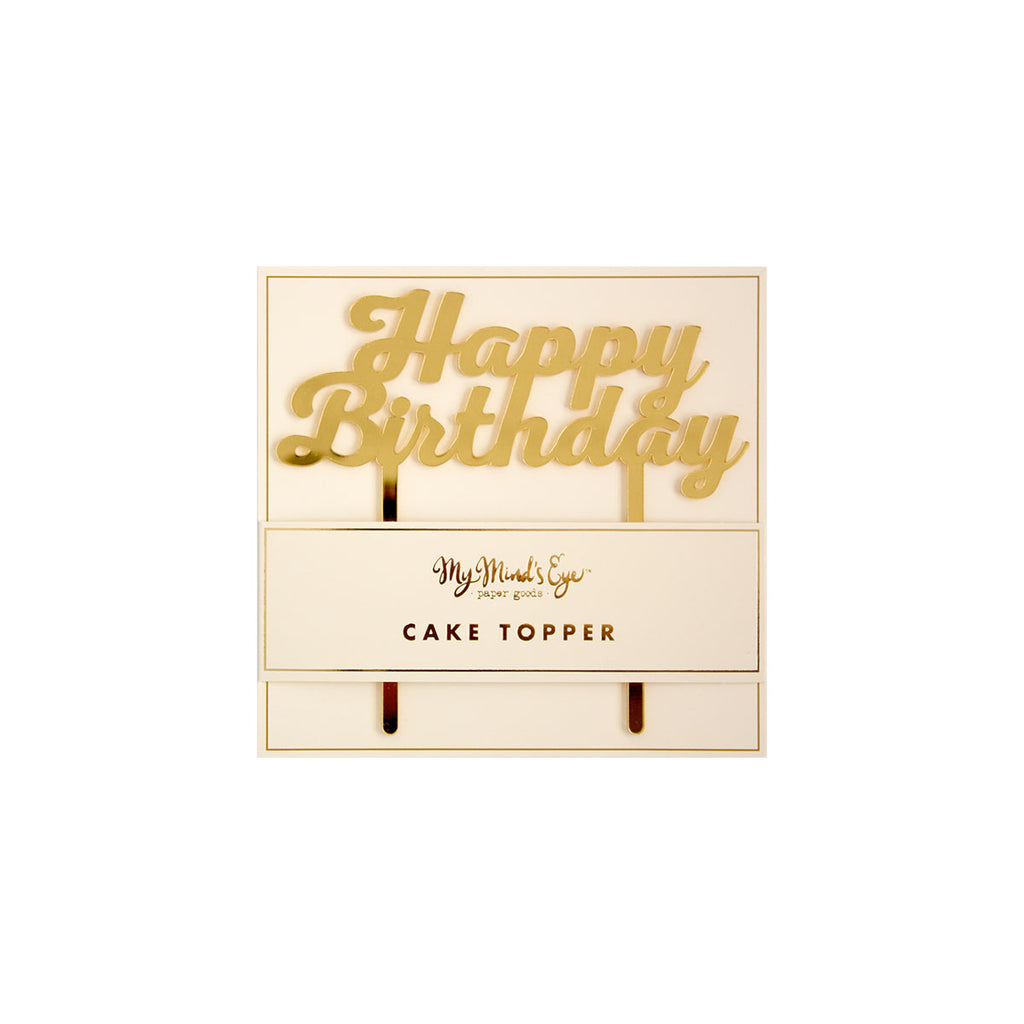 $14.95
$0.00
Happy Birthday Gold Acrylic Cake Topper
Worried about blowing out candles lately? Add a touch of charm to your cakes and desserts with our Acrylic Cake Toppers. Effortlessly place the topper in the top of your cake or dessert and you're good to go! 
6.75" x 5.5". 
Food Safe
Acrylic
Includes one cake topper.
Customer Reviews
Gold Cake Topper
It's a great size for a large cake. Makes your cake that much more special.